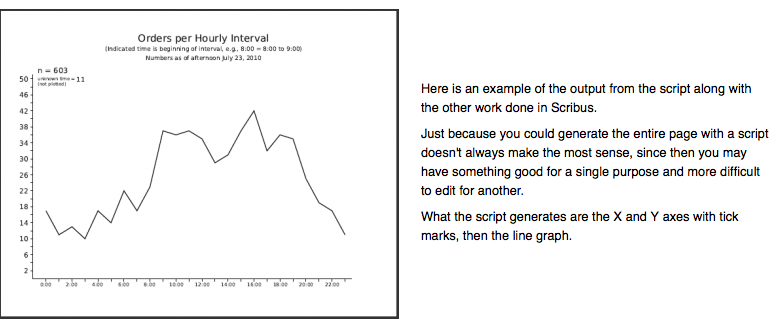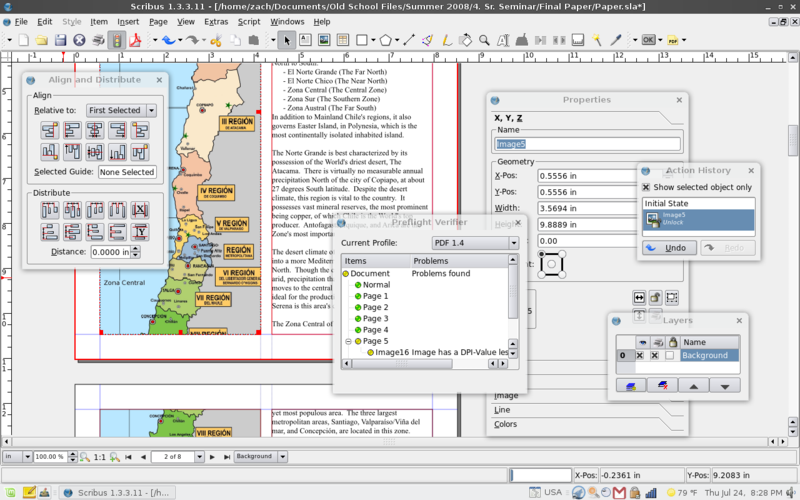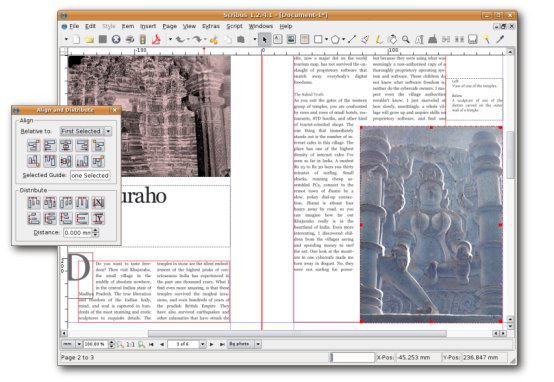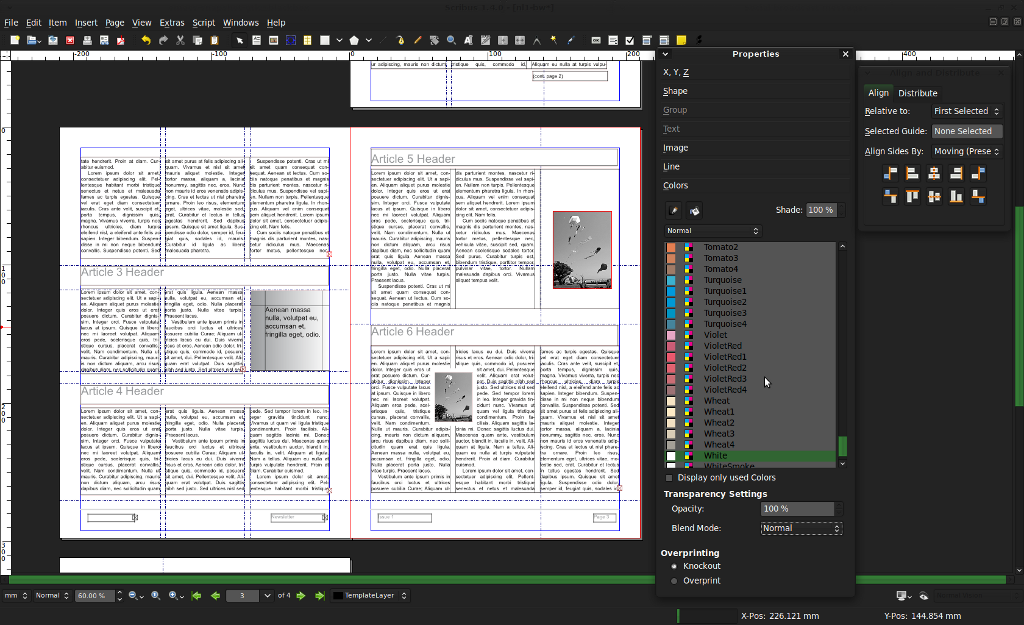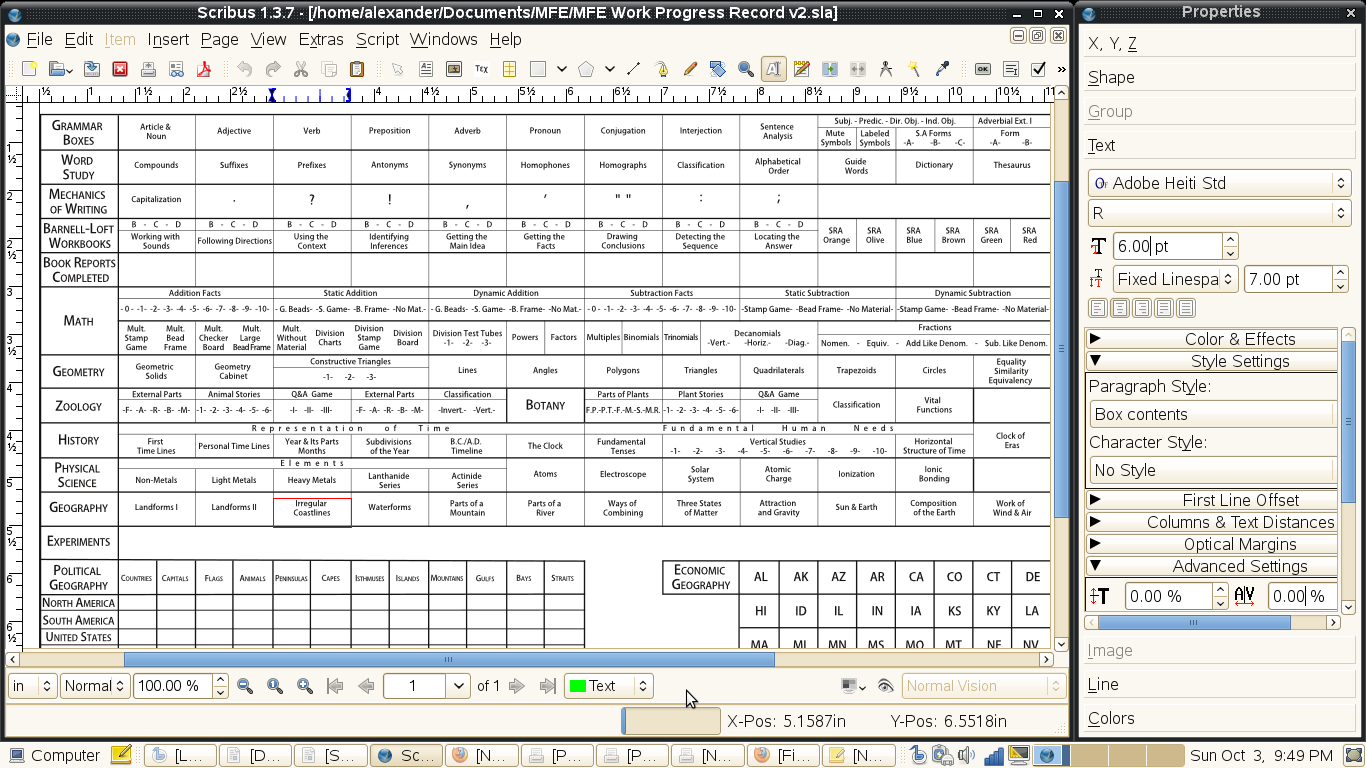 Scribus is a free desktop publishing programme. You can design newsletters, bulletins, forms, manuals, reports or any other material for print publication. It's a good tool for the last step in visualising your information, namely bringing graphics and text made in other programmes together into a coherent publication. Even for simple documents, a layout programme creates a much better result than simply inserting images into your word processing document. It also gives you full control of layout and typography.
A small limitation this software has is that it can't import and edit PDF files directly. It also doesn't save or open files saved in the native formats of Quark Xpress and Adobe InDesign, which are widely-used commercial desktop publishing software.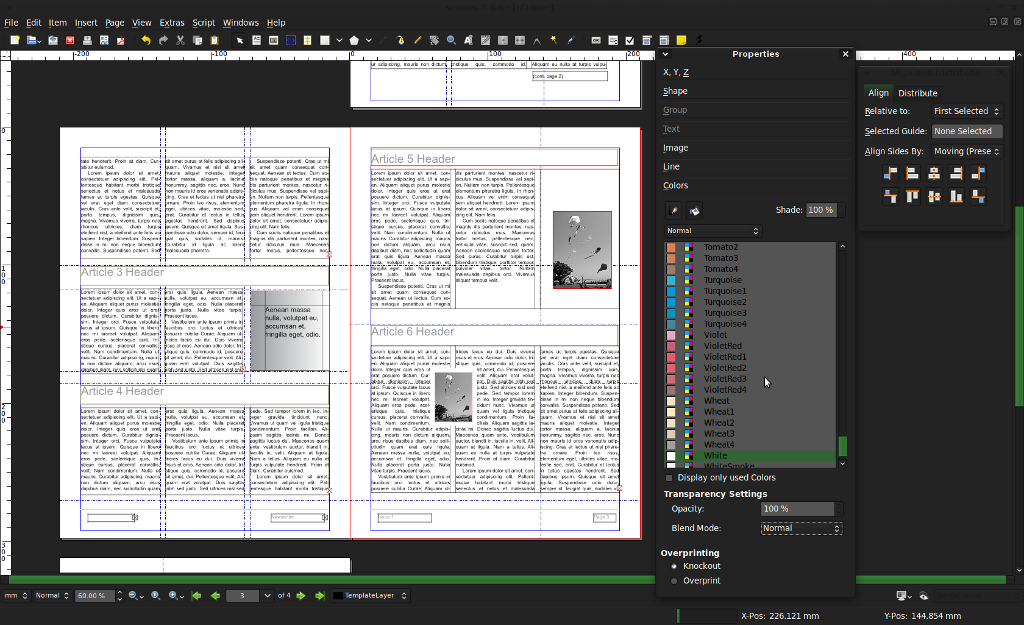 it's better for controlling how images are placed and displayed in a print publication than a word processor.
starting from a blank canvas and having to think through every aspect of how your publication looks.
No, it is installed on your Desktop.
Download and install it on your computer. Select a template or start from scratch.
English, French, Russian and Spanish. 
All files are saved on your desktop, so you have full control over your work.
Getting started
Step-by-step tutorials