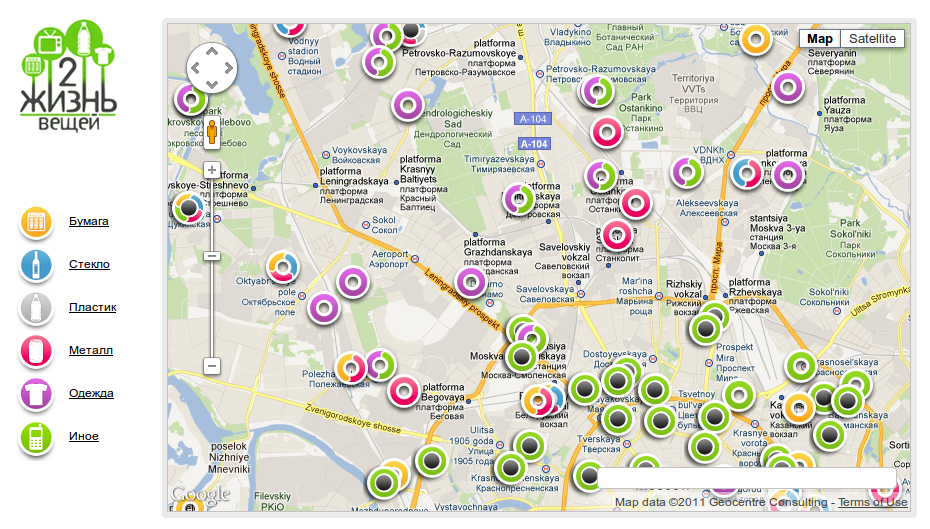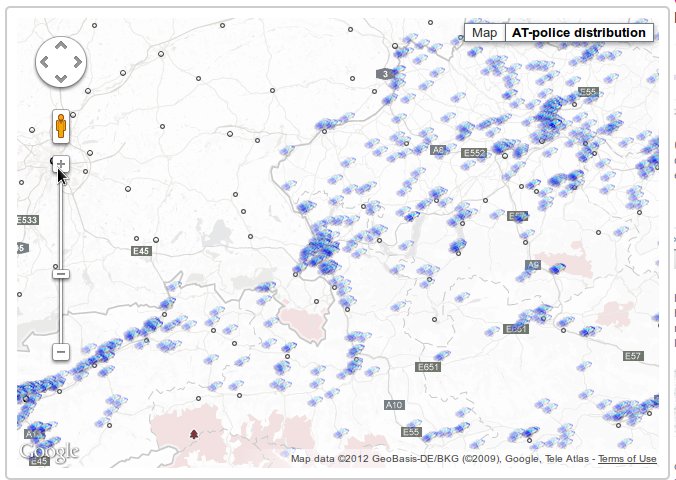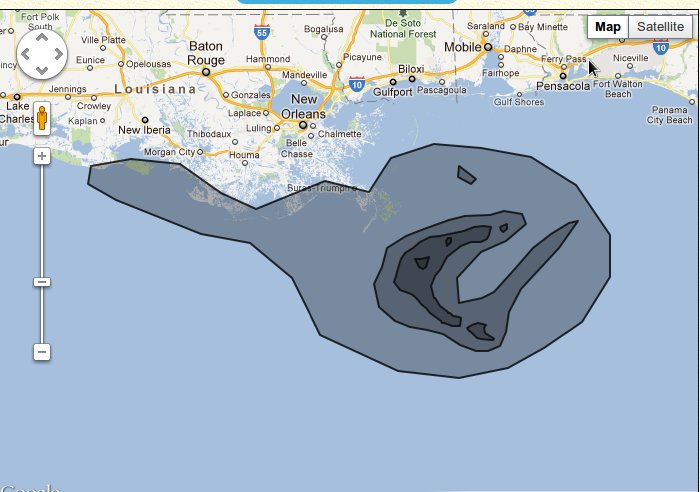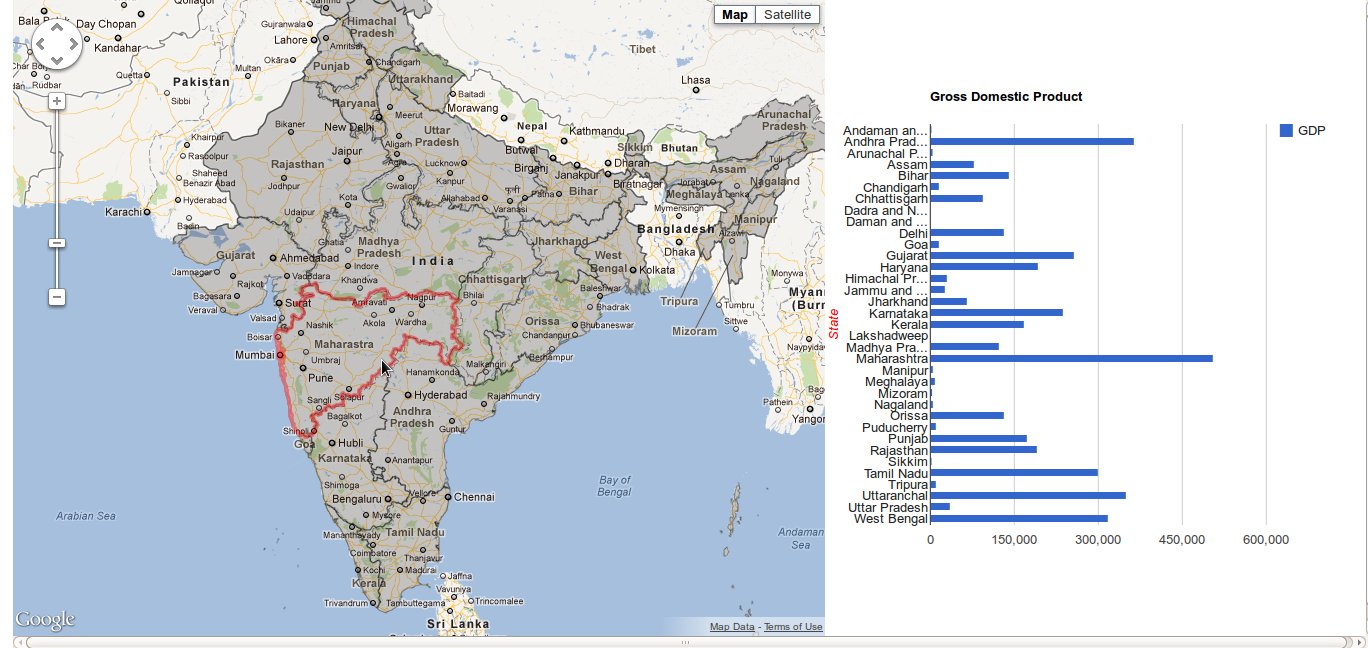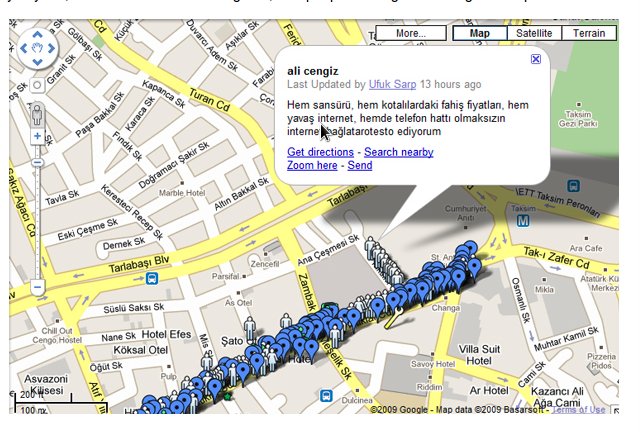 This is a free-to-use online map that you can look at in your Internet browser. It has been online since 2004. It has the usual sorts of data you would expect in a map, including place names, roads and public infrastructure. You can also look at satellite pictures of an area. In some places, Google Maps also has a "street view" which enables you to zoom right into a public space and see what it looks like from ground level. The coverage of Google Maps is global, and in most places in the world you will find at least some satellite imagery and a basic road map.
Google Maps is also a canvas for displaying any data that has a location. This means the map can be searched and it already has a lot of data aimed at consumers, including business addresses, data about house prices or traffic information. Advocates could use it to add their own data, such as data showing where incidents of violence or corruption have happened, pollution levels, or data about the levels of government spending in different districts.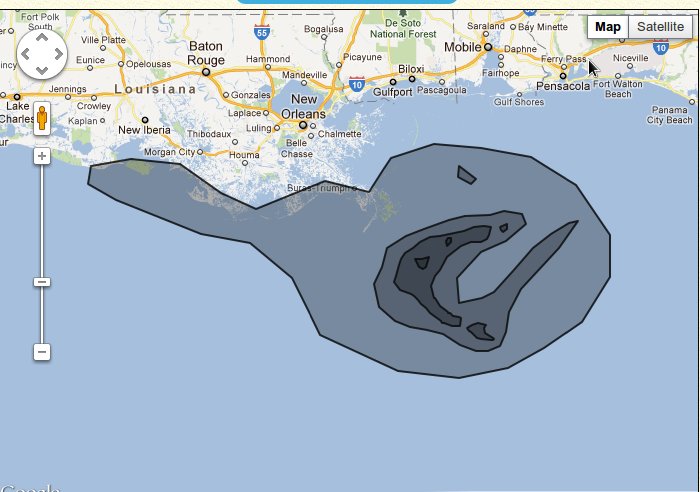 using Google's "My Places" feature you can make your data more fun to explore by placing pictures, videos or other information on top of a map.
quickly growing out of the functionality available and needing technical advice to advance your mapping project.
Google Maps is a platform and there are lots of ways to use it to show your own data. Of these, Google's "My Places" interface is by far the easiest. It can be used by creating an account with Google, signing in and opening Google Maps. Google My Places is good for quickly making a map and is simple to use – like using a simple painting tool for arranging your information directly on the map.
Where you have a lot of data contained in a spreadsheet, Google Maps can be programmed to display it. This means that the way the map behaves and how it actually displays your data can be defined by someone who makes websites. The map can be included in your website, and is easily viewable on smartphones (where a good data connection exists). Google Maps is used by other tools such as Google Spreadsheets and Ushahidi to show geographical data.
Direct entry, Google Docs, Google Fusion Tables and KML. 
Arabic, Chinese, English, Farsi, French, Russian, Spanish and Vietnamese. 
Your use of Google Maps is governed by Google's standard Privacy Policy and Terms of Service. If you create a map using the My Places interface, you can delete it completely or take it out of Google and use it in other mapping software. It is free to use, but when you programme Google Maps to display data in your website, Google will charge you money if your website makes over 25,000 uses of the service in a day.
Cairo Street Art is a map made in MyMaps showing where graffiti and other street art is located in Cairo. 
The Second Life of Things is made by Greenpeace Russia who used Google Maps to create a map of locations where paper, glass and waste can be recycled.
Getting started
Tutorials