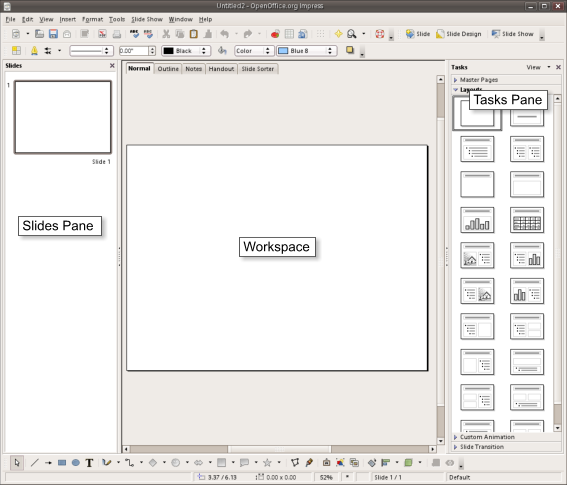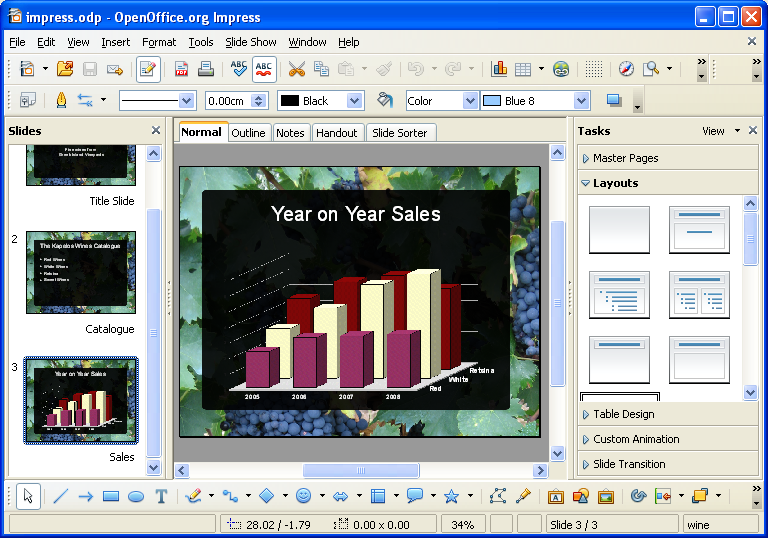 This is a free tool for making slideshow presentations. OpenOffice Impress enables you to create slideshows with different elements starting with text, images and shapes, and to animate presentations and include media like sound and videos in your slides. It's very easy to start using Impress and if you have used Microsoft Powerpoint before you will find it even easier.
Because it is part of the OpenOffice suite, it's easy to include things you have created in other OpenOffice tools. For example, if you create charts and tables in OpenOffice's Spreadsheet - Calc, you can embed these directly in a presentation made in Impress. When importing and exporting documents from PowerPoint into Impress, some things might not work straight away. This can affect animations, slide transitions, headers and footers, date and number fields as well as colour schemes.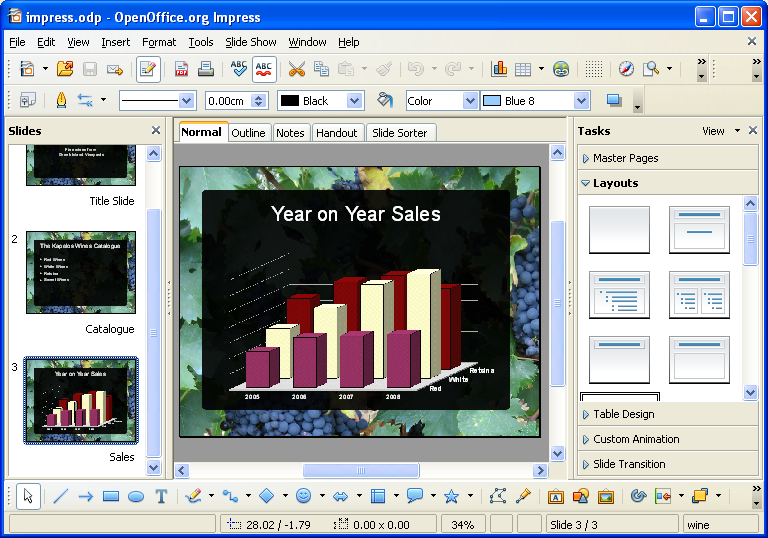 you can create simple presentations to help you tell your story.
problems with displaying presentations made in other software.
No, it is installed on your desktop.
Download, install and run the software. Impress comes with some useful templates that can help you get started quickly.
Arabic, Burmese, English, Farsi, French, Russian, Spanish and Vietnamese
No direct privacy issues. The software is installed to your hard-drive and all your data is stored where you like to have it. Impress can export to formats including Microsoft Powerpoint (.PPT), .PDF and .SWF (Flash).
Getting started
Step-by-step tutorial